Wyoming Fall Home Maintenance Guide
Posted by Kari Happold on Monday, September 28, 2020 at 9:42 AM
By Kari Happold / September 28, 2020
1 Comment

Fall is officially here, and you know what that means: Crunchy leaves, crisp air, and pumpkin pie. While there are many aspects of autumn to be excited about, many Wyomingites will warn you that fall can be anything but nice where unpredictable weather and early snowstorms are trademarks of the region.
Don't let those warnings deter you from enjoying the season! With careful preparation, you can handle anything that mother nature throws our way. Whether you are new to Wyoming, owning a home, or just need some helpful tips, we are here to provide you with the exclusive guide to fall home maintenance in southeastern Wyoming. See our fall home maintenance checklist below to see how you could be preparing or an unpredictable fall season.
Inside
Change the air filter in your furnace and check its efficiency before the cold weather begins.
Stock up on several air filters for the winter and change them every month.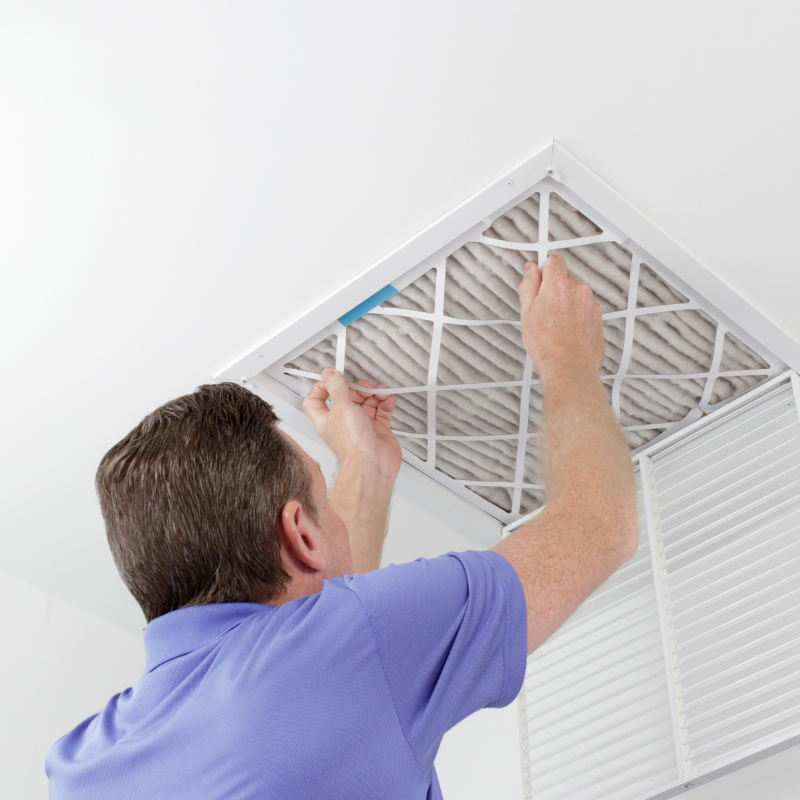 Call in an HVAC contractor to test the heating output and give the system a tune-up. This technician can also check for and correct possibly hazardous carbon monoxide levels generated by your heating system.
If you don't have a programmable thermostat, purchase one for the system to help lower your energy costs.
After your furnace has been tuned up to its maximum efficiency, take a moment to inspect your heating ducts and vents. Dust them off and clear away anything that may have gotten into them over the summer.
Check your windows for any leaks that may compromise your heating efficiency. If you feel cold air coming in, purchase a plastic sealing kit from the hardware store and place the plastic around the window to keep the heat from escaping.
Be sure to check your doors as well. Replace the weather stripping if needed.
If you have a wood-burning fireplace, consider getting older, seasoned firewood ready for use. Seasoned wood is best for fires, as it burns cleaner and longer. It's recommended to keep the firewood covered at least 30 feet from the house.
Reverse the direction of your ceiling fans. Running them clockwise helps to pull cold up and keep your house warm.
Make sure to insulate your interior plumbing pipes. You can use insulating foam, heat tape, or even layers of rags
Another tip to assure your pipes won't freeze: turn the faucet on until it begins to trickle. Even a slight flow of water is enough to prevent freezing
Outside
When sweeping the leaves off your patio, don't forget to clean, pack up, and store any patio furniture for the winter.
Disconnect garden hoses and, if practical, use an indoor valve to shut off and drain water from pipes leading to outside faucets. This reduces the chance of the pipes freezing in the section of pipe just inside the house.
Early snow and ice storms can wreak havoc on your trees and hedges. Make sure to trim these before the cold hits in order to prevent breakage and damage.
Although grass appears to stop growing in the fall, the roots are actually growing deeper to prepare for winter. Now is the best time to fertilize and reseed your lawn.
Stock up on winter supplies:
-Snow Shovels
-Ice scrapers
-Icemelt
While preparation is always important, don't forget to enjoy all the things you love about fall. Whether you are looking for activities, decorating advice, or more maintenance advice, make sure to check out our facebook page!
Want a printable version of this list? Click Here!
https://www.homeadvisor.com/r/fall-home-maintenance-checklist/
https://www.hwahomewarranty.com/learning-center/homeowners/home-maintenance/fall-home-maintenance-guide
https://www.statefarm.com/simple-insights/residence/fall-home-maintenance-checklist