Why You Should Sell Your Home This Winter
Posted by Kari Happold on Thursday, November 5, 2020 at 7:00 AM
By Kari Happold / November 5, 2020
Comment

So you're looking to sell your home but you're not sure when the best time to list is. Sure, spring and summer is peak selling season: the weather is warmer, there are more buyers, and more possibility for sale. None of this means you can't get great results from listing your home in the winter and we're here to tell you why!
Less competition: While everyone else is holding off for warmer weather to list, your home is likely to get more attention from buyers. Less competition from other sellers also gives you more leverage when the buyers come in with offers.
Vacations: Thanksgiving and winter breaks mean more buyers will have time off to look for homes, and yours can be on that list!
Tax purposes: Buyers looking to purchase homes before the end of the year for tax purposes find December listings ideal.
More motivated buyers: Those who are looking in the winter are likely doing so because of job relocation, change in financial situation, etc. This means they will be more motivated to find a home quickly. While all the looky-loos are staying warm inside, the serious buyers come out of the woodworks in the winter.
You can show off your home's winter readiness: This is a big quality that people look for in a home, especially in Wyoming. While you may not be able to showcase your landscaping, there are many things that can catch the buyer's eye, like a quality exterior that holds up to the elements, hot tubs, fireplaces, good insulation, etc.
Year-end financial bonuses: mean more people with a little extra dough that are willing to buy a home.
Homes sell faster and for more money: Debunking the myth that the housing market is slower in the winter, Redfin found that "homes listed for sale in the winter sold faster (by an average of one week), were 9% more likely to sell within six months, and sold for 1.1% more money relative to list price."
Just as you would in any other season, you'll find that selling in the winter does present unique challenges. For instance, snow on the ground limits the typical factors of curb appeal such as landscaping and lawn appearance. Cold weather also makes some home flaws more apparent such as drafts, lack of lighting, etc. None of these, however, are without solutions that the right realtor can help you with.
Tips:
Don't underestimate the power of photography: Studies have shown that 98% of homebuyers judge whether or not to walk through a property by first seeing the listing photos online. Photographers make sure buyers get the right first impression of your home.
Staging: When buyers enter a prospective home, they need to be able to imagine it as their home. If your home is empty, consider staging it with simple decorations and furniture to show what the home could be for them. If not, keep it simple. In the winter months particularly, buyers will be looking for a cozy feeling. Blankets, throw pillows, soft lighting, warm colors, candles, and curtains are just a few things you can do to cozy your home right up!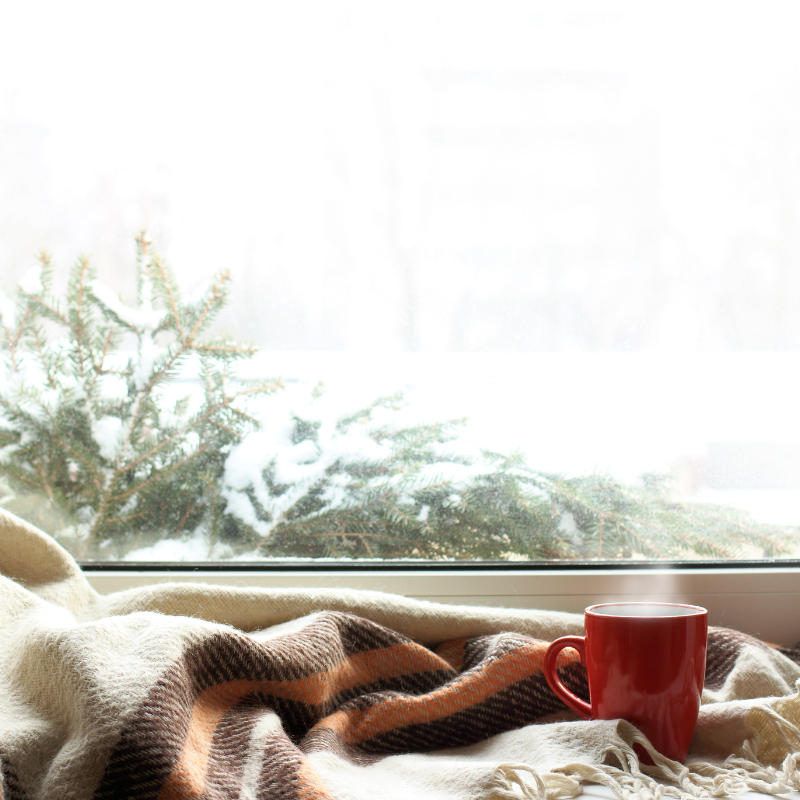 Turn the heat up: During open houses and showings, consider keeping the heat up so buyers can see how well your home stands up to the cold.
Take care of the ice and snow: Clearing exterior paths to the door is good for safety and legal reasons, but also for aesthetic reasons.
Curb Appeal: While you may not be able to show off your beautiful landscaping, consider using simple holiday decorations on the exterior. This will attract buyer attention and present a cozy holiday feel.
Accurate pricing: The price of your home can depend on a variety of factors such as location, features, and neighborhood comparables. It is important to make sure you don't price it too high, which can lead to lowball offers and inflated days on the market. The best way to make sure your home is priced right is to hire the right agent. Check out this link to see more about how we price our listings.
Selling your home in any season will always come with its unique challenges. The key to making the most out of every sale is a team of qualified real estate professionals who are ready to cater to your home selling needs. Our RWR team can combine valuable experience and knowledge of the real estate market with the local needs and trends of homeowners in Cheyenne to ensure a stress-free selling experience. Contact us today if you would like to find out more about what the RWR team can do for you.
Be sure to check out our social media for even more useful real estate, homeowner, décor, and community tips for the Cheyenne area.
References