Housing Market Snapshot for Cheyenne's Largest Zip Code
Posted by Kari Happold on Wednesday, October 12, 2022 at 12:35 PM
By Kari Happold / October 12, 2022
Comment
Welcome to the Housing Market in Cheyenne, Wyoming's largest zip code. These results focus on the residential real estate housing market in 82001. Here at NextHome Rustic Realty, we use our knowledge and expertise to boil down what we need to do to assist you, our heroes, with decision making regarding buying a home, selling your home, or refinancing your mortgage.
The hangover is receding. The wild, crazy, excessive real estate market we saw for the past two years is quieting down and we are all ready to be responsible adults again. Right? The returning normalcy can create its own form of anxiety, but normal can be good for all of us – buyers, sellers and real estate professionals.
Inventory comes from three places:
Current homeowners listing their houses
New construction, which will hit a 14-year high this year with 1.3 million homes built
Foreclosures and short sales of distressed properties, which is increasing to pre-pandemic levels but still quite low by historical standards.
We have chosen Cheyenne's largest zip code to give you a brief but good idea of what the real estate market looks like here. For all you homeowners that are pondering whether or not to list your home because your nervous or unsure of what you can make from it, take a gander at the statistics. The average price of homes being sold in Cheyenne are hovering around the $330,000 to $340,000 range. This provides a little bit of ease and cushion for your mind in making that "I want to sell my home" or I want to buy a houme" decision.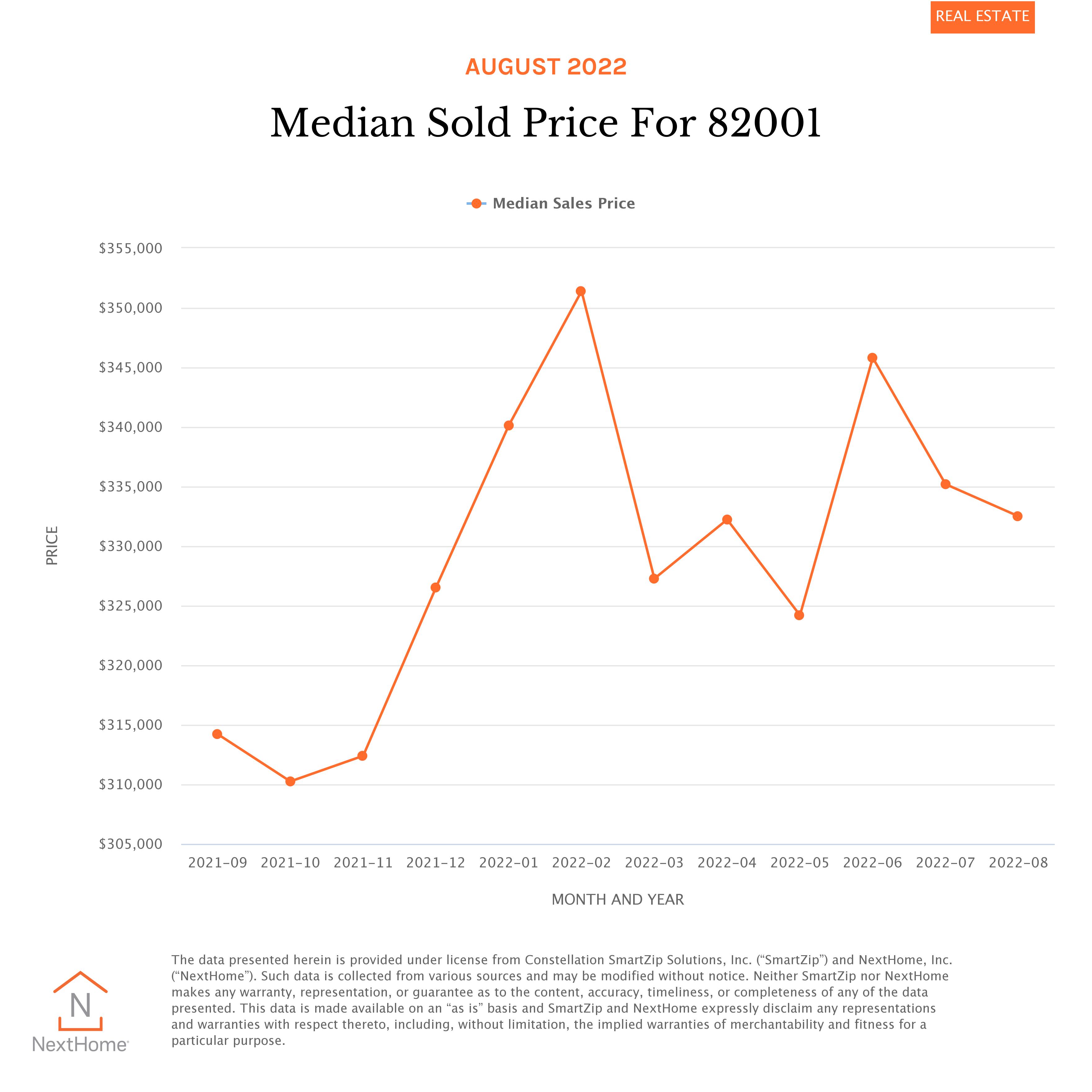 There really isn't a "normal" market in real estate but we CAN say that what we are experiencing is very similar to pre-pandemic and we can find encouragment in these numbers. Mortgage lenders are also creating new ways of qualifying to buy a home because they are seeing the same fluctuation we are! Which is so awesome because we know a good handful of mortgage lenders that we can get you in touch with that have just the right solution for buying a home.
Let us know how we can help you! Our team is educated and warm with our personal approach in keeping your best interests at the forefront our work ethic. #humansoverhouses