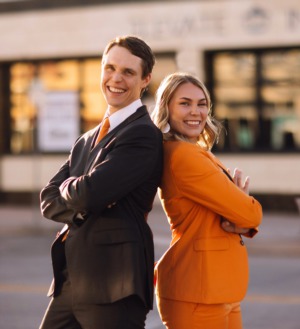 Colton was born and raised in Cheyenne and has been involved in sports of one kind or another since the age of four. When sports weren't occupying all of his time, he spent his time in the Snowy Range at his family summer home. During high school he also volunteered at the Cheyenne Animal Shelter's annual Fur Ball. After some college, Colton began a job at Dyno Nobel where he is still part of the team. He has also been a competitive participant in a couple of Tough Mudders.
Colton developed an interest in real estate when he and his wife decided to do some small renovations on their first home. Once the small renovations were completed they decided to sell their first home and purchase a new home to completely remodel. During the process of offers, inspections, contracts, and other negotiations, he realized he wanted to pursue a career in real estate. He looks at a house and sees the potential it has and if it would be a good fit for his client. Colton will be there to meet the needs of his clients and ensure they are comfortable and happy every step of the way throughout the process.
Colton and his wife live in Cheyenne with their cat, Titus. When they aren't working, they enjoy traveling as well as camping, 4-wheeling, and exploring. Colton is still involved in sports through intramural activities and weightlifting. He and his wife also enjoy family time since both their families live in Cheyenne.