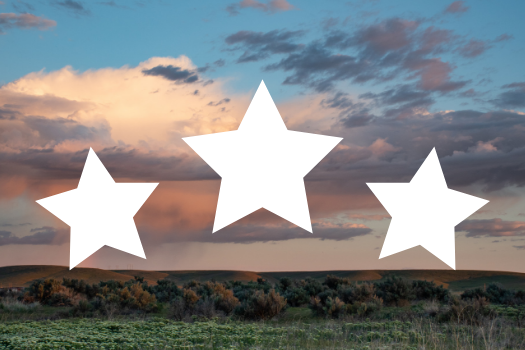 See what some of our valued clients have to say about us.
Team Testimonials
Willie Meyer
Customer
Working with Lisa was a great experience. She was always getting us the information that we need right away and kept us up to date on all the inspections. She was always making time with my busy schedule to make sure everything was done on time. Lisa is one of the best realtors that I have worked with. I would recommend her to anyone who wants an honest and straight forward hard working person on your side to meet all your expectations. Lisa I would give you 10 stars if I could for all the extra efforts and working on our project everyday of the week. BEST REALTOR HANDS DOWNS!!!!!!!!!
Willie Meyer
Anonymous

I found casi Dickson to be very patient with me in finding a house when asked a question she was very honest with me if she knew the answer or not.
I would recommend her to any friends or family
Anonymous
Layne Craven

Theresa McCarrel is an awesome agent. She has a wonderful, caring personality and genuinely cares about helping her clients.

She was very gracious and went out of her way in finding options that fit our desires and needs.
Layne Craven
Richard ThomasI highly recommend Lisa Bennett for your real estate needs. I found her to be a personable, knowledgeable, and efficient agent whose years of experience showed at every turn. She lent her support through every stage of the process, both buying and selling. Never pushy, she was always ready with advice when needed, and her network of contacts was extensive. If something needed done, like plumbing or electrical or new carpet, she was able to put me in touch with people who could do it. I felt I was in good hands with her and would go with her again without a doubt
Richard Thomas
Kari Happold has just been a delight to work with, I would highly recommend this place to anyone.
Kyle Smith
Kari helped us find the perfect home! She made the process smooth and easy. I would highly recommend her.
Barbara Zavertnik
Kari is the best Realtor I have worked with. She sold a place for me and found another home for which we purchased. Great job Kari.
Dan Peterson
Kari was simply amazing! As first-time home buyers, my husband and I had very little idea what to expect in the process. Kari shared her expertise and knowledge every step of the way, helped us to consider the hard questions, advised us on everything from updates to inspections to contract details, and provided A+++ customer service without fail. She made the process truly seamless for us and managed every detail. I had so little stress or worry in the process because we knew we could trust Kari. To top it off, she's just a wonderful, loving and kind person with a sparkling personality and a great sense of humor! We had fun with her! For anyone looking for a real estate agent, we would 100% recommend Kari. We couldn't have asked for a better home-buying experience. Thank you for everything, Kari!
Shelby Perea
Professional, Ethical and Caring. This is a top notch real estate company with brokers who know the market and work hard for their clients.
Melissa Clark
Very knowledgeable group representing both buyers and sellers
Chip Carpenter
Kari was so patient with my husband and I. This was our first time buying a house and she explained everything about the home buying process! I would recommend her to anyone!
Rachael Stroud
Anonymous

Priscilla was a great help in looking at the options to best fit our multi-generational family
Anonymous
Kari is a hard worker and will be certain to go the extra mile for you
Levi Cox
If you are interested in buying or selling Lifestyle properties in the Cheyenne area give Kari a call. She rocks!
Duane Swenk
Kari was awesome to work with. We were new to the area and was knowledgeable about the town and various neighborhoods. We highly recommend her! We told her what we were looking for and she lined up properties for us to see. Often spending an entire day with us. She understands very well what to look for and the value of the workmanship in a home. We felt from the beginning she was really working hard for us. We seemed to matter to her.
Zillow Reviewer
Kari was such an awesome agent to work with! She made our house search and buying process so smooth! We will definitely be working with Kari again! We will recommend her to anyone. She is excellent at what she does! Thank you, Kari!!!
Mercedes Huff
Kari was extremely helpful and professional. She knew the area well and helped us find houses that met our desires. She was always there to answer questions and make sure that the process was smooth and easy. I would highly recommend Kari not just because we found the house we wanted, but because she was extremely knowledgeable and made us feel like she was looking out for us and not just to close a deal.
rmckenney22
Kari is assisting us in looking for a property in the Laramie/Cheyenne area of Wyoming. She has been a professional, timely and helpful to us in our real estate pursuits!
whaifley
Kari was very friendly yet extremely professional. She has experience and in-depth knowledge of real estate and associated transactions which made our first time home buying experience simple and almost stress-free. She truly cares about her clients and works very hard to make things go as smooth as possible for them. I would recommend her to anyone and everyone looking at buying or selling real estate. She is awesome!
svinatiere
Kari Happold is an amazing realtor! My husband and I were first time home buyers and she helped walk us through the whole process and made it seem so easy even with my husband not being physically there to purchase the house with me. I definitely recommend her, she knows the area well and gets back to your emails very quickly. She's also a really funny and laid back woman, she felt like family to me by the time the whole process was finished!
BF
Kari helped me and my wife attain the American dream of owning our own home. When the deal almost fell through, Kari worked her magic to make sure it didn't. Choosing the right realtor is just as important, as is the right lender. Kari is the right choice.
Zillow Reviewer
I must say Kari took care of all of our needs. We are not first-time homeowners but she made this experience a great one. We went through a few realtors before we found Kari and from that first meeting, we agreed she was the one for us. I would go through her and recommend anyone looking for a great realtor to give her a shot. And when we are ready to sell our home and find a new one, Kari will be the only person we call.
Zillow Reviewer
Do you want to see what Kari's recommendations are sayin? Click this
link https://reach150.com/m/review/1039093/nexthome-rustic-realty-kari-happold-cheyenne-wy



Reach 150
Kari was extremely helpful when I was looking for a house to buy. She also helped me to sell my home. We did both of these things at the same time, it was a challenge but it proved beneficial and we were successful on both ends. She is a super person to work with.
Zillow Reviewer
Hands down couldn't have worked with anyone better !! Kari Happold always went above and beyond for us! She makes you feel like family. Always professional & very humble. We couldn't thank her enough!
"Sha Sha"
Allie Ziegler

Suzy is so kind and made us feel right at home with her wile selling our home. When we reached out to her, my husband and I told her that we needed to sell the home ASAP and within the week, Suzy was putting it on the market! She did her research and asked for almost exactly what it appraised for! Prior to the house officially going on the market, Suzy told a fellow realtor at the company about the home, he showed it to a couple who was interested and it sold. Suzy made sure everything was taken care of quickly and efficiently so that my husband and I could focus on moving. We asked Suzy, a couple of times, if we could move the closing date and she always responded with positivity and kindness and made it happen. Thank you Suzy, for everything ??
Allie Ziegler
Kari is an awesome agent that provided me help and advice both with the sale of my previous residence and purchase of my new home. I was always able to reach her via phone anytime I needed, which was a big stress relief for me as I bought my new home with a contingency offer. Kari gave me very solid advice and I would definitely utilize her services again
Zillow Reviewer
Kari was very helpful & knowledgeable about selling our home. We have sold several homes as I move a lot with the military, we felt very comfortable with Kari. I highly recommend her.
Zillow Reviewer
We were very impressed with Kari, she did a great job listing & selling my house. She was thrown a few challenges on the buying of a home I purchased, but in the end, it worked out very well. She was very supportive throughout the whole process & we would recommend her to others.
Zillow Reviewer
Kari Happold is an amazing, fun, outgoing, and most of all friendly women! She has been the best for us. Kari was the most helpful and helped us find everything and get it all lined out for our house. I was so pleased to have her as our Realtor. She will talk to you, help you, and treat you like you are her family. Don't pass her up!
Zillow Reviewer
I loved that Kari is familiar with the city of Cheyenne and has experience flipping houses - both were a huge help in deciding on a neighborhood and which house we could reasonably afford without major repair expenses.
[email protected]
She was always there when I needed her! I bought my first house so I didn't no a lot and she made it feel comfortable and I New I could ask questions!! She is good at what she does!!
kimkohl8805
Friendliness and professionalism, they both stayed on top of everything. We enjoyed working with them!!
gsotelo17
Kari Happold is an exceptional agent, period! Her attention to detail, follow-up and follow-through were the elements we needed to get our house sold. We tried the bigger agency and it didn't work. We listed with Kari, and had multiple offers in 48 hours from the time of listing. Our house sold for full price! If you want your house sold, Kari gets it done, hands down!
Shirley Mcguire
They made themselves available to view homes and answer questions sometimes until late in the evening and on weekends. They were prompt to move paperwork and the buying process along quickly.
Zillow Reviewer
Very knowledgeable about the local area and the purchase process. Kari was able to coordinate everything and made the entire transaction stress free. Will use again, in the future for our buying/selling needs.
Stevensct
Kari Happold is a great agent to work with! She took and our call and was willing to squeeze us in to see a couple of houses the day after I called her when we were just visiting for the weekend. She worked hard to find us what we wanted and was able to work around my husband's crazy oil field schedule. Her agency is great!!
Channing Pepper
Kari Happold is an amazing agent. Her communication was off the charts with us, keeping us informed and updated throughout the entire process of purchasing our home. If we had any quick questions she was easily reachable and would quickly get us an answer. She really took care of us all around the board!
Cassie Swallow
Kari has been beyond helpful in our homebuying journey. Buying a house especially as a first-time buyer is stressful but she has broken everything down for us and answered all our questions. Super thankful to have had such an awesome realtor with an awesome company to help us through all this!
K. Pendleton
Kari Happold is outstanding she is at Rustic Realty she is very very Professioal. Thank you so very much-Elmer
Elmer Spratt
Cole SmithLisa came highly recommended and still exceeded all expectations! She will make sure she understands what you are looking for in a home and work tirelessly to help you achieve that goal. As a first time homebuyer, Lisa made sure I understood the process and options available in an extremely competitive market. I was very glad to have her on my team!
Cole Smith
Devon Flaim

Lisa was fantastic throughout our home buying experience. We ran into a few bumps in the road throughout the process, but Lisa constantly advocated for us— to the extent that she emailed and called the other parties daily until the problems were figured out. She gave us great advice throughout the process and we completely trusted her. I would recommend Lisa to anyone and we will definitely use her in the future!
Devon Flaim
Manuel A. Cabrera
Buyer
Will be hard to explain with words how happy and grateful I feel having Lisa not only as my Realtor, but she also became a friend. Her amazing human skill and professionalism is really beyond belief. During my life, this is my 3rd home purchase, but I could say it's never been as easy and pleasant. Going through the process most of the times is stressful and scary, but thanks to Lisa, it was not the case this time. I'll be sure to recommend Lisa every time I get the chance to friends, family and anyone who could be in the process of getting a new house without a doubt. I started looking for a house for my family, but thanks to Lisa, we didn't find a house, we found our Home. Thank you for all the hard work and effort. My family and I will always be in debt to Lisa. 5 and more stars for Lisa A. Bennett.
Manuel Cabrera
Kathy Thompson
Colton and Korrie were very good. With my family situation they were very courteous and professional. They are all ways willing to go above the necessary work that needs to be done. It was a true pleasure working with them.
Kathy Thompson
Josh Brooksmith
Senior Continuous Improvement Leader
Colton and Korrie are consummate professionals. They will go above and beyond to get what your family needs. They are a pleasure to work with and will communicate frequently to keep buyers and sellers in the loop. 5/5 would work with again.
Josh Brooksmith
Christopher Zito
Teresa was a huge help with the process of buying and selling my first home! She goes above and beyond to make sure you are comfortable with the purchase/sale and that you fully understand the process. I absolutely recommend Teresa to anyone, especially first time home buyers.
Christopher Zito
Tesla Fulk

She was very nice and personable, even offering to pay for half of a repair fee when the seller was being unreasonably complicated. She was more than willing to meet me at the residence multiple times when I forgot to look or measure specific things the first time. :) I'd recommend her because she seems to care about you as a person and not just look at you as a potential paycheck.
Tesla Fulk
Lee n Corey Villeneuve

My husband and I recently hired Amy as our Realtor in the sale of our home. Initially we were undecided whether to sell or not, however, we knew from day 1 if we did decide to sell, we would hire Amy. Her genuine soul and knowledge sold us! Our experience with Amy was better than we hoped for. Amy walked us through each step of the sale, from start to finish! We would absolutely recommend Amy!
Lee and Corey
Zack Christopherson

Teresa is a great realtor, she helped us buy a home and was very professional and easy to communicate with. I would definitely recommend her!
Zack
Deb Vaughan

When I first met Teresa, I was hesitant-I didn't want to be involved with a pushy salesperson. She assured me she wouldn't push. True to her word, she let me set the pace for seeing homes for sale. Soon, we found just the right property & purchased. Then, our former home went on the market & sold right away. Teresa is totally GREAT to work with, both buying & selling a home!!
Deb Vaughan
Barbara Conway

Teresa McCarrel is one of the most honest and hardworking person I have ever known and she will go the extra mile to meet the needs of her clients. I highly recommend her for all your real estate needs.
Barbara Conway
Jill Warner

Mandy did an awesome job. She explained, in full detail, all my questions and made this a very easy, unstressful experience. I would highly recommend Mandy Kolkman for an agent.
Jill Warner